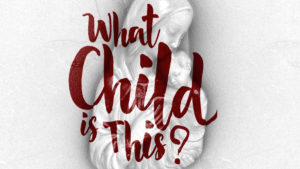 Five individuals wonder what it would've been like to have witnessed the arrival of a baby who would save the world, and stand in awe that Jesus came to be part of their lives.
Join us this Advent and Christmas for a special sermon series, which will include mini-movies to introduce each week's story, and experience again the wonder of the Christ Child born as the Savior of the world. Our worship celebrations are Sundays at 10:30 a.m. and our Christmas Eve Celebration with special music and the lighting of candles takes place at 7:00 p.m.
December 3 – Awake!
December 10 – Wise
December 17 – Thirsty
December 24 – Whose is He?
December 24, Christmas Eve – Christ the King