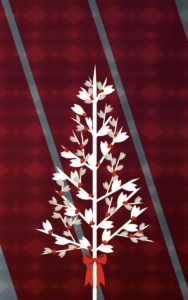 Faith Church warmly invites you to join us for a host of seasonal activities for everyone:
November 10 – Operation Christmas Child Box Party
We are again supporting this wonderful effort to bless children in need around the world. It is also a great opportunity to teach your children about giving. We will be gathering at 6:00 p.m. at the church to pack boxes. For more information on items needed and what to bring,
follow this link
. Please note that candy and toothpaste are no longer allowed.
November 17-18 – Christmas Wreath Making and Sale
Come release your own creativity by participating in the making of fresh and unique Christmas Wreaths. Wreaths will also be available for sale.
December 2 – Christmas Cookie Exchange and Church Decorating
Bake 2 dozen of your favorite cookies and meet at the church at 3 pm. Then exchange cookies with others for a delicious variety to enjoy later. At the same time help trim the church Christmas tree and decorate the sanctuary.
December 3, 10, 17, 24 – What Child is This?
You are invited to a brand new
Advent and Christmas
sermon series, including mini-movies to help tell the story. Five individuals wonder what it would've been like to have witnessed the arrival of a baby who would save the world. Each Sunday at 10:30 a.m.
December 8 – Christmas Movie Night
Get the popcorn ready and join us for a favorite Christmas movie at the church at 7 pm. Bring the kids and come enjoy in the Christmas cheer.
December 9 – Christmas Bazaar
From 10 am to 4 pm various vendors will be displaying their goods and food will be available for purchase. Come do some Christmas shopping and avoid the rush later.
December 16 – Living Nativity
Bring the whole family any time between 4 and 6:30 pm and come experience a live re-telling of the Christmas Story. Then have a cup of soup and some coffee and cookies and stay for a sing-a-long. For more information on the Living Nativity,
please go here.
December 24 – Christmas Eve Service
Come celebrate the birth of Jesus Christ at 7:00 pm. A special service, inspirational message, beautiful music, and the lighting of candles.